Quebec Dance School
Quebec Dance School needed a flexible online registration solution to eliminate long lines and manage their dancers more accurately & effectively.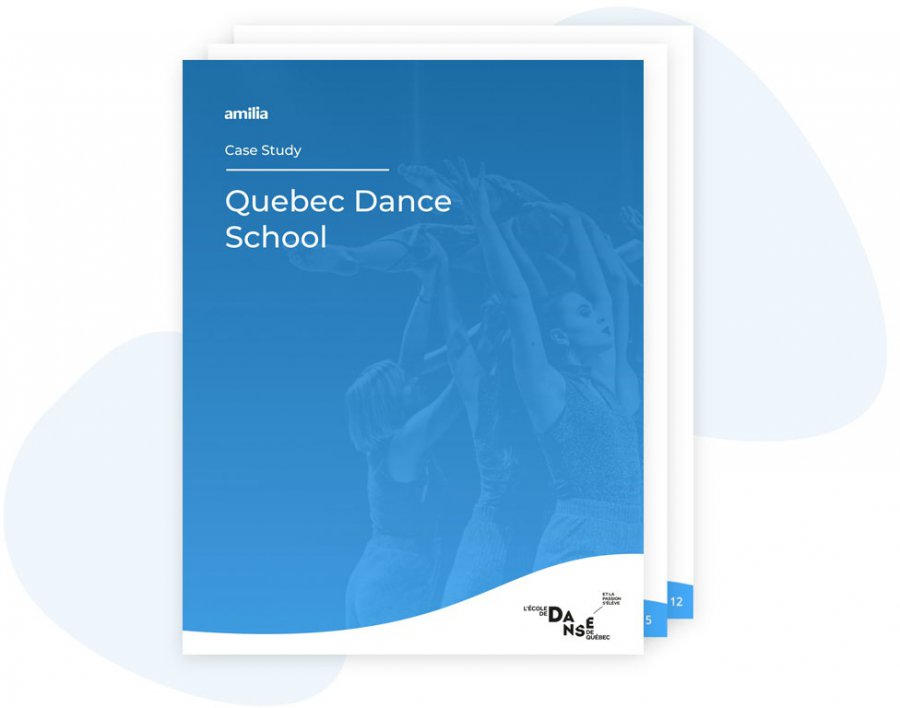 Quebec Dance School had a mandate to improve the process of recruiting new participants and to improve the internal efficiency for administrators. With Amilia they were able to:

Offer their dancers a faster & smoother online registration experience
Eliminate manual data entry by collecting real-time, online registration info
Manage last minute changes and cancellations
Download accurate financial reports
THE STORY
The Quebec Dance School is a leader in the field of dance in Quebec. The school's main goal is to train professional dancers in contemporary dance. The school also offers
young people the opportunity to develop their passion for this discipline through a dance-study program, camps, and recreational courses. They welcome nearly 1,300 participants per year.

As soon as Nadia Bellefeuille took office as Executive Director, she had to meet two main challenges. The first was to improve the process of recruiting new participants. The second was to make internal administrative procedures more efficient, to facilitate the work of the administrative staff. It was clear for Nadia that a successful online registration and management system could solve many of her problems... Read More.
"Our clients really appreciate the flexibility of buying online. They can now register whenever they want on a user-friendly platform!"
Executive Director, Quebec Dance School
Start the conversation with the Amilia team