Connect with Your Community - 5 Ways to Win
Access strategies and tactics that Parks & Rec agencies can utilize to boost community engagement in an organic and sustainable manner.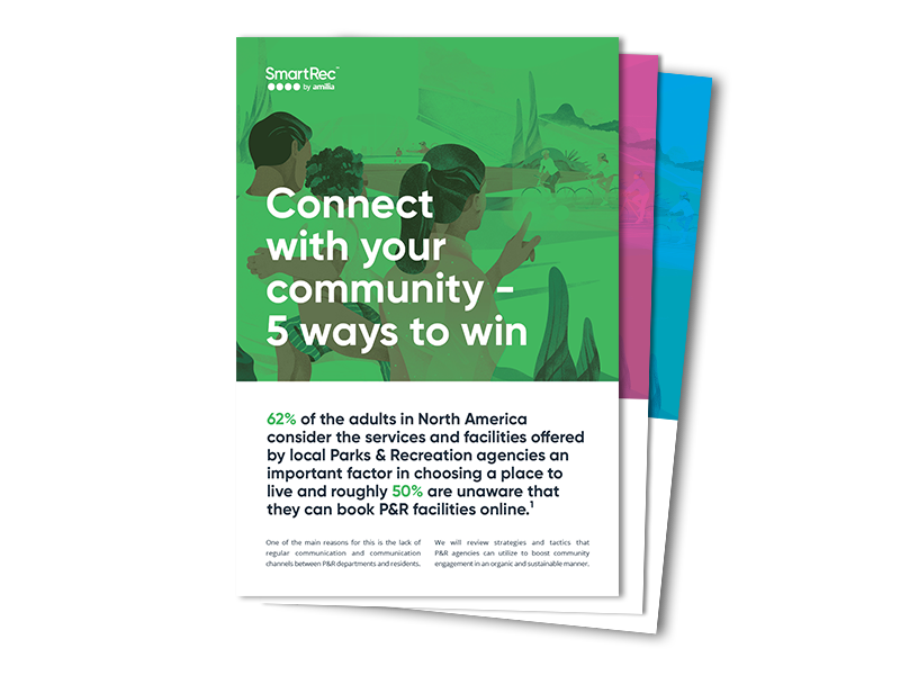 In this guide, you will find:


Strategies to boost community engagement
Tips on how to start deploying said strategies
Tried & tested insights from our Parks & Rec clients
""The SmartRec team has been ultra-responsive and compassionate of our fears & uncertainty as we moved from an antiquated system to the most progressive, user-friendly software on the market.""
Executive Director, Grapevine Parks and Recreation, TX, USA
""Our staff would spend hours entering registration information into three different systems. Now, we have the time to plan and improve programming to better serve our residents. Our registrations increased by 27%!""
Recreation Supervisor, Town of Montreal West, Canada
""The biggest reason we made the switch to this software was for our customers and it was absolutely the right decision, I would say over 95% of our users love it. The accessibility, ease of use, a new but smarter way to register. The customer service has been excellent, I would definitely say one of the companies strong points, both customer service, training and onboarding has been stellar.""
Executive Director, Lindenhurst Park District
Get Your Copy of the Guide