Cheer Sport Sharks
Kellie Stamp was looking for gym management software that could handle everything from private lessons to their pro-shop across Cheer Sport Sharks' 4 locations.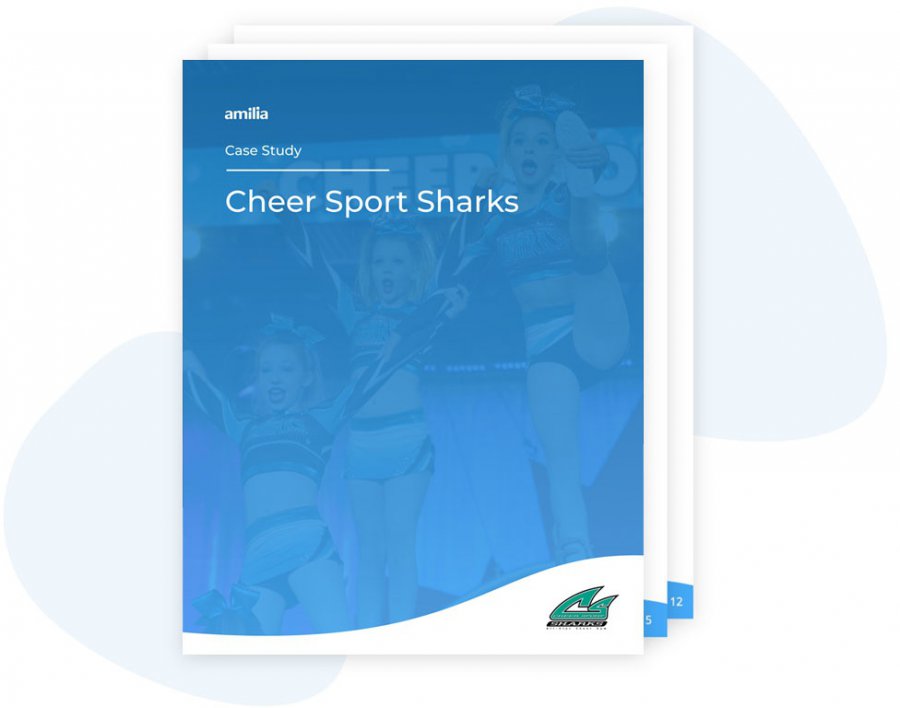 For over 7 years, Cheer Sport Sharks was using 3 different software solutions to manage their pro-shop, private and semi-private lessons, competitive and recreational programs. With Amilia they were able to:

Reduce administrative time
Improve their online customer experience
Eliminate manual data entry
Achieve accurate financial reporting
THE STORY
Cheer Sport Sharks offers a fun, friendly atmosphere with a wide range of cheerleading programs for athletes of all ages and skill levels in four Ontario locations: Cambridge, Ancaster, Ottawa and Milton. With countless national and international titles, including two World Championships under their belt, Cheer Sport Sharks needed their software that knew how to win as well as they did.
Cheer Sport Sharks' world-class instructors and staff are dedicated to supporting their cheer community; from recreational and novice cheer participants to advanced competitive cheer athletes. Each staff member brings a wealth of experience and passion for their cheer teams, which makes the Cheer Sport Sharks a strong, tight-knit family.
Kellie Stamp has been at Cheer Sport Sharks for 14 years, first as a client and now as a coach, account manager and financial analyst. Before Amilia she was juggling 3 different solutions to manage 4 locations, over 70 employees and 900 families.
THE CHALLENGE
The staff and coaches have worked hard to make Cheer Sport Sharks into what it is today. In addition to offering recreational programs for all levels, they offer camps, birthday parties, gym rentals, private & semi-private lessons and of course, their competitive program. The challenge with operating such a complex and developed operation is that none of the software solutions they looked at could keep up and meet all their needs. They had outgrown their existing software solution.
In order to meet all of Kellie's requirements, Cheer Sport Sharks was using two systems: one for their private & semi-private lessons and one for their competitive and recreational programs. Even with all these programs, Kellie and the rest of the team faced numerous challenges like: time wasted on manually managing payment configurations and registrations, inaccurate financial reporting and a complicated registration experience for their clients... Read More.
"The support has been fantastic! Everyone has made us feel important and that let us know our concerns were valid. Any questions and issues are dealt with clearly and in a timely manner."
Coach and Financial Director, Cheer Sports Sharks
Start a conversation with the Amilia team